1890
The Origins of Kirk Kara
Our story begins in 1890 when Kirk Karaguezian's* grandfather opened a small workshop showcasing his exquisite hand engraved jewelry. His designs were inspired by the highly detailed carvings that were such a beautiful part of the Armenian culture.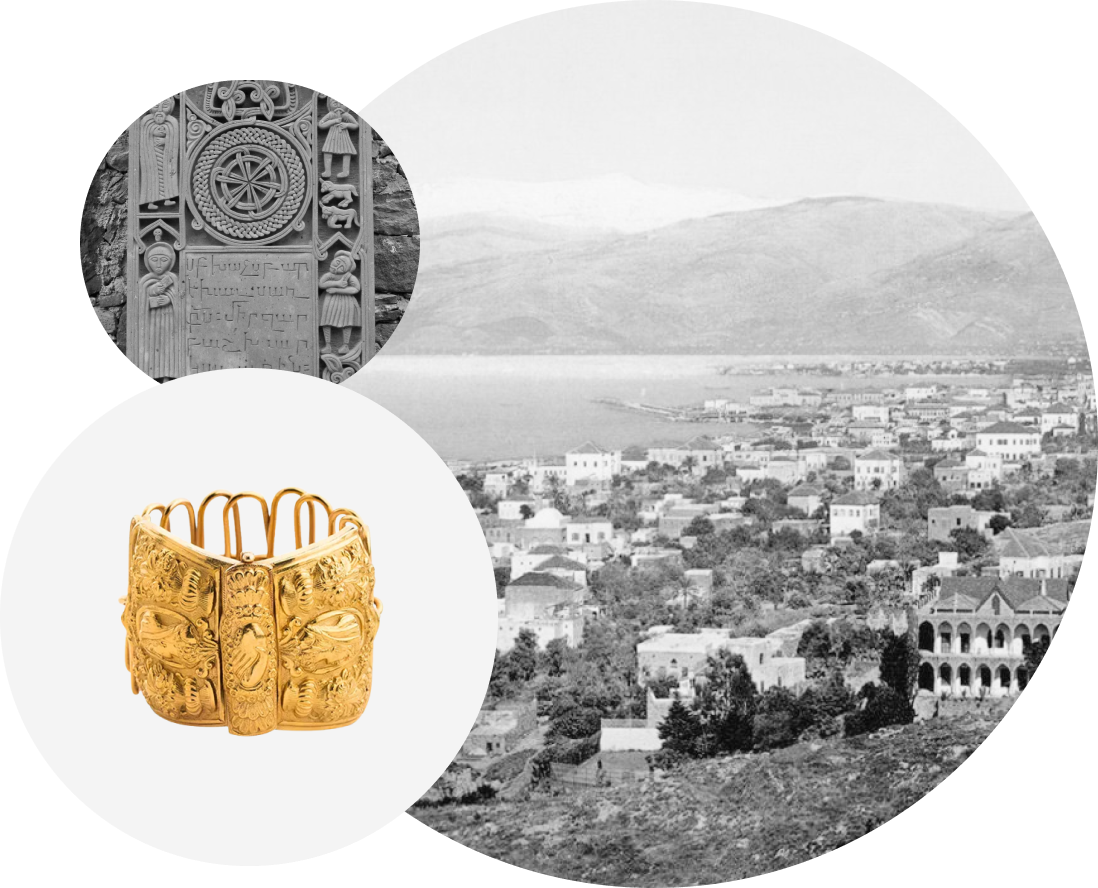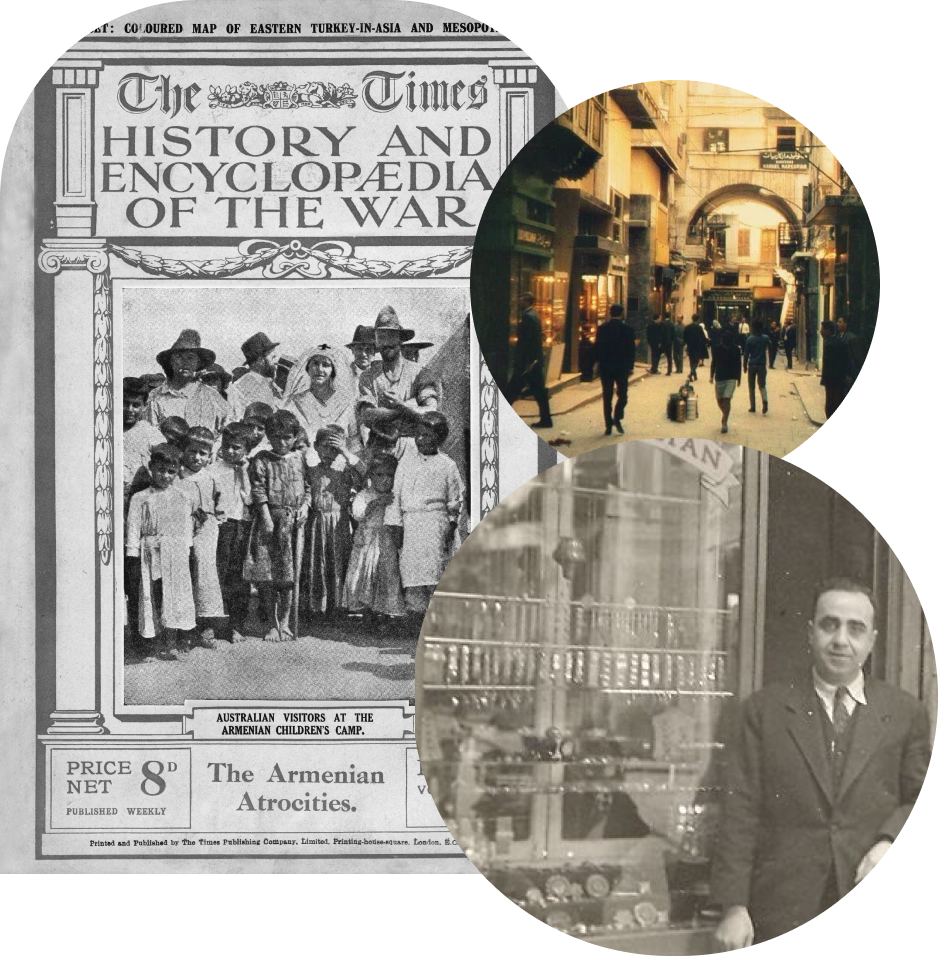 1915
Overcoming Hardship
Tragically, in 1915 he was killed in the Armenian Genocide. His son, Artin, escaped alone and opened a new workshop in Beirut, Lebanon, known as the Paris of the Middle East. Thanks to his extraordinary talents and incredibly sophisticated manufacturing tools, he soon became the ultimate resource for a high-end tourist clientele from Europe seeking beautifully crafted jewelry.
1930
The Original Ring
Artin started traveling to Europe where he fell in love with the culture and style. He began to infuse a European aesthetic into his designs. No wonder the finest retailers demanded Artin for work that required a true artist and perfectionist. During this flourishing period, he met the love of his life. He created a magnificent hand engraved wedding band for his bride, Angel. This extraordinary piece set the path for all original Kirk Kara designs to come.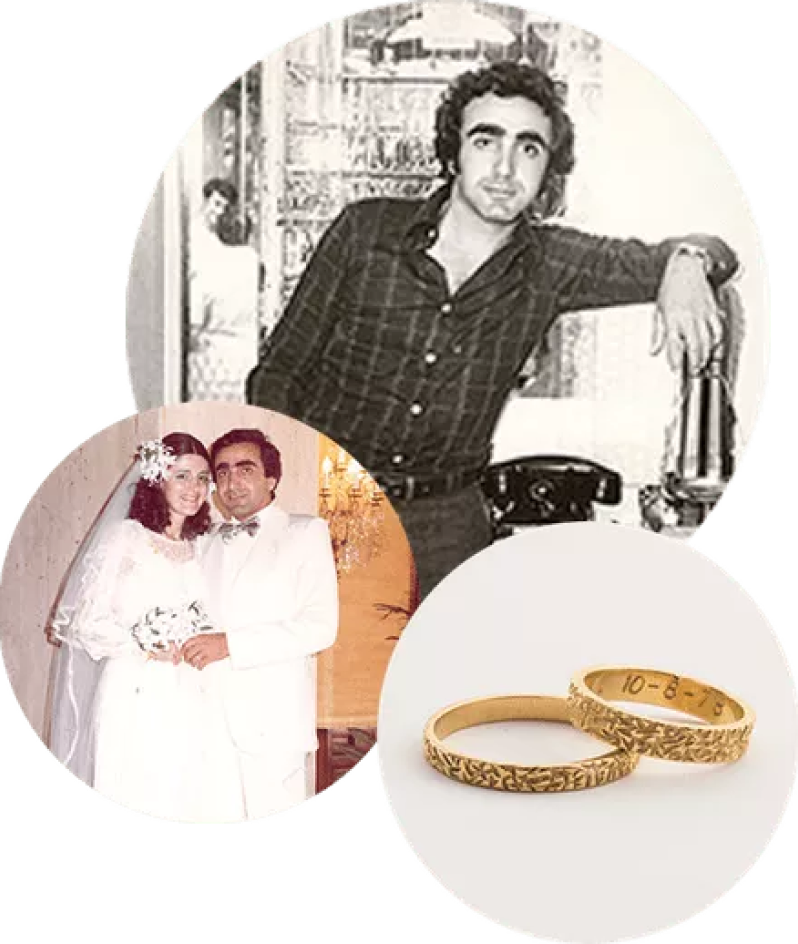 1970
Love Story & Sapphires
Artin and Angel's son, Kirk, worked beside his father learning the art of great jewelry craftsmanship. In 1975, their business was destroyed by civil war. Kirk's passion for his craft never dimmed and he put every ounce of talent into opening a new shop.
But life wasn't complete until he found yet another passion. He fell in love with his future wife, Lucy. As a token of his love, he made her a beautiful blue sapphire pendant. Thanks to this breathtaking piece, sapphires became an integral part of Kirk Kara collections from this point on. Kirk and Lucy married and had two daughters, Angela and Grace. Together they grew their business until 1983 when civil war broke out again.
1983
Coming to America
The four Karaguezians immigrated to America. Crossing the ocean represented a new beginning and a way to continue the family business. It was difficult to start over - but America offered a great opportunity. Once more, passion and talent overcame all obstacles and the family's legacy continued. Lucy was the backbone of the family. Her strength, kindness and artistic sensibility became their north star.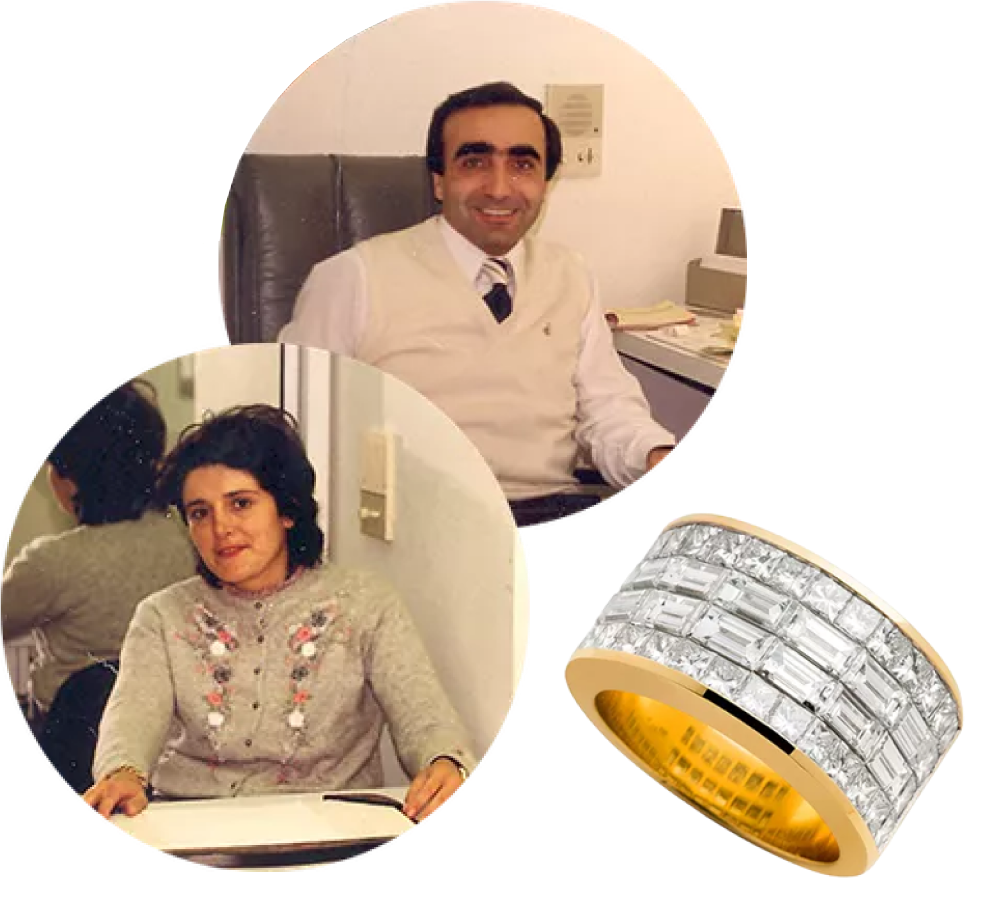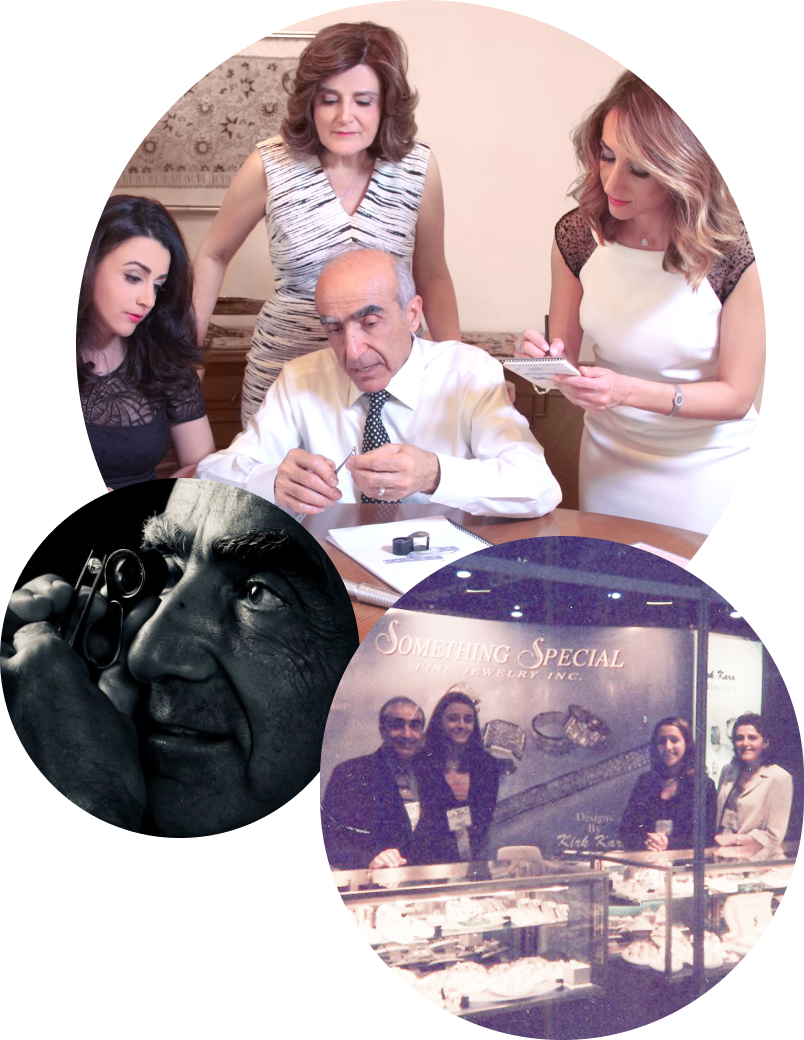 2000
Evolution of a Brand
The company was originally called Something Special, and the name was more than fitting as unique engraved elements like filigree and milgrain set it apart. As children, Angela and Grace spent afterschool hours at their parents' studio, sketching and coloring their dream engagement rings. Upon graduating from college, they joined the family business and renamed it Kirk Kara in honor of their father.

In the decades that followed, Kirk Kara became the only bridal jewelry company in the world to win the industry's most prestigious design award for ten consecutive years.

Present
The Next Generation
In 2020, Angela took on the role of CEO and currently leads all aspects of the Kirk Kara business. She brings a modern woman's perspective to the award-winning brand, infusing the Forever Captivating™ notion in everything that she does. Like every Karaguezian before her, Angela's intense respect for marriage serves as a constant, inspirational guide. Having grown up learning and loving every facet of her family's legacy, she is committed to honoring the same spirit of graciousness, attention to detail, and passion for excellence that has paved the way for exquisite designs and incomparable accolades.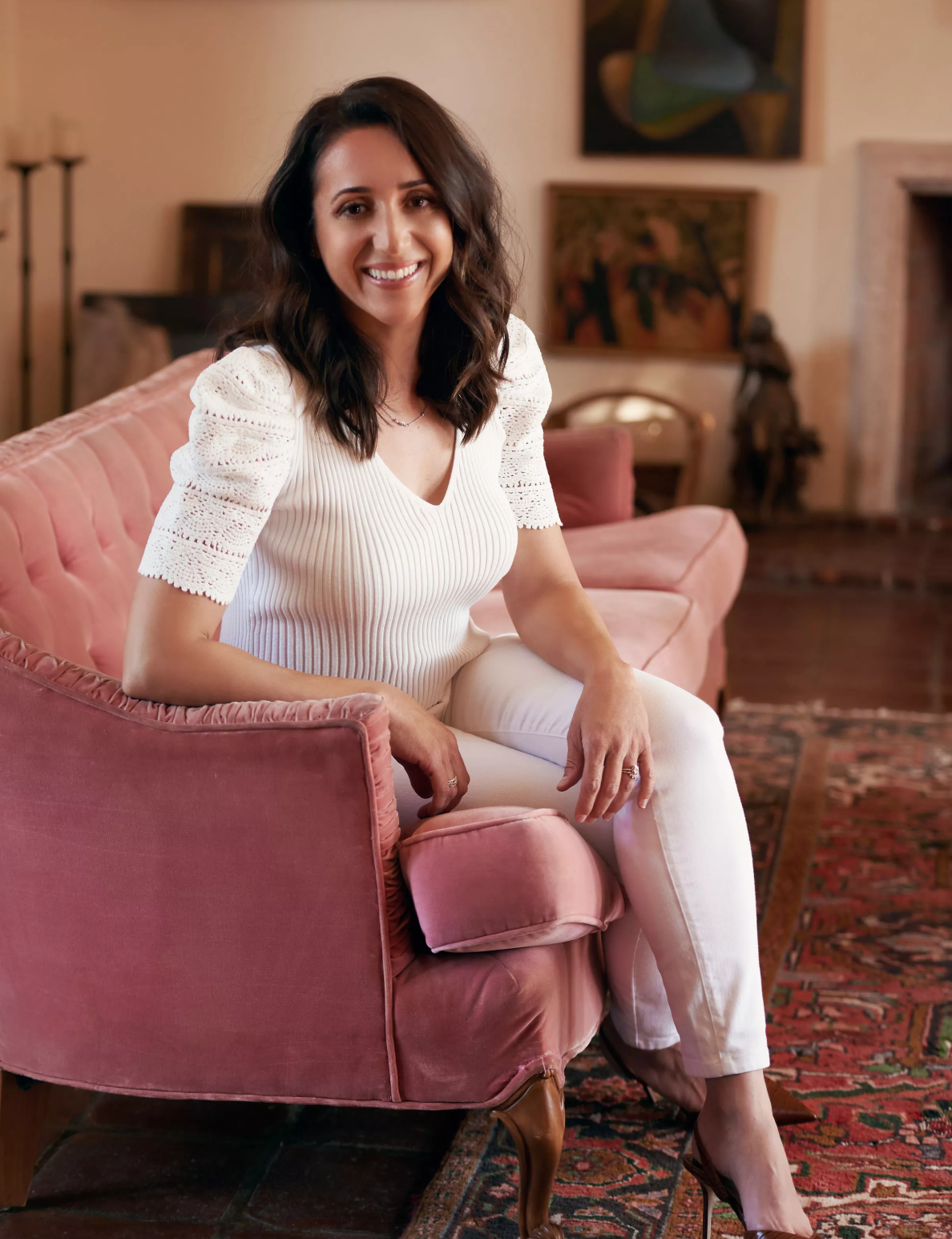 OUR PROMISE TO yOU
Every ring bearing the Kirk Kara name is an original hand crafted design that exceeds the highest standards in our industry.