Our Vintage Inspired Originals
Inspired by the past, reimagined for the present, and Forever Captivating.
What puts Kirk Kara into a class of its own?
Our modern heirlooms are never generic or mass-produced. We don't merely reproduce the classics, because there's no art in that. Our talented artisans painstakingly craft each ring by hand. We labor over original sketches that embody vintage soul with modern appeal, and carefully hand select the gems ideal for every piece. And while our rings capture the intricate detailing of a bygone era, they have an aesthetic that's entirely their own.
At Kirk Kara, our creations are timeless originals with a nod to antique style. Just as each love story is unique, so are the iconic designs that proudly bear our name.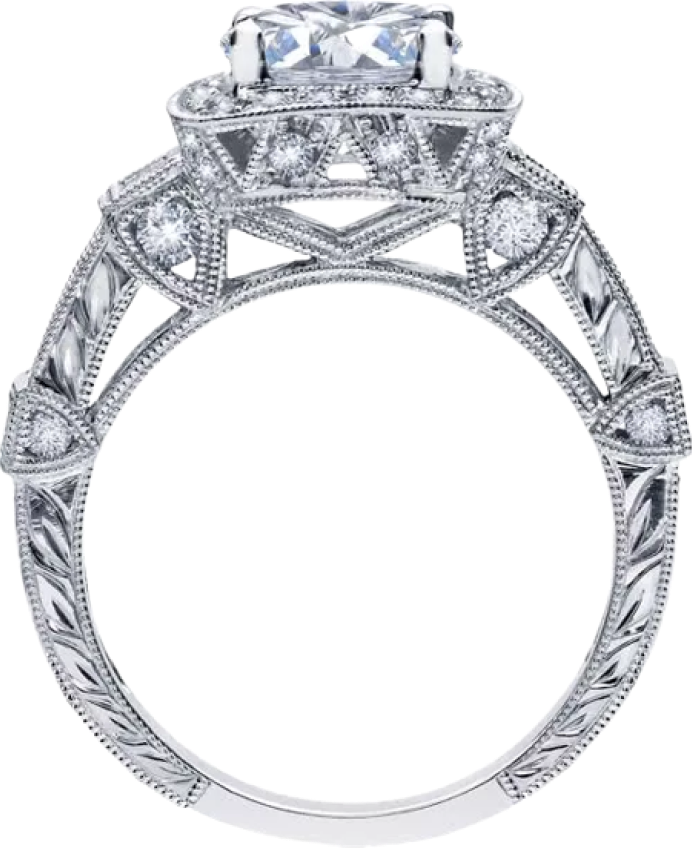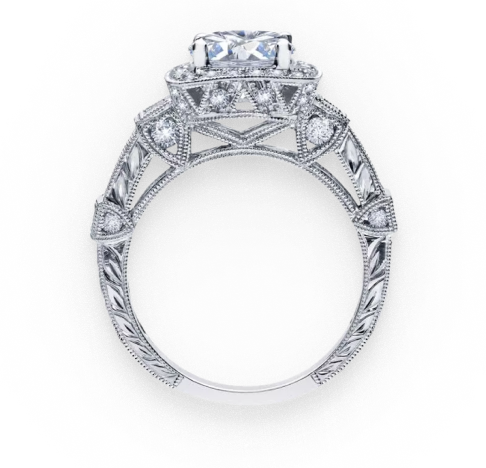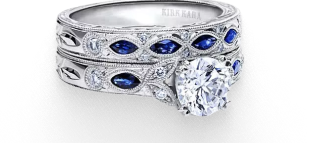 Perfectly Matching Sets
Each piece complementing the other.
For a short time, your engagement ring will be worn alone, but after you say "I do," it's forever joined by your wedding ring. We think those pieces should come together in beautiful harmony. That's why we design our bridal sets to be perfectly matched, with the wedding band a mirror image of the engagement ring. Whether straight to lie flush against its matching engagement ring or curved to hug one of our more eclectic designs, our comfort-fit wedding bands are the perfect complement to your Kirk Kara ring. And when paired with other bands, they create gorgeously curated statement stacks, too.
His and Hers
"You complete me." Just like you and your soulmate, we believe your forever rings should be a perfect match. Our men's wedding band collection features the same handcrafted details and superb quality to ensure that your rings complement each other for eternity.
Hand Engraving and Milgrain
"There are no shortcuts to perfection." — Kirk Kara
Our founder's famous words echo through everything we do. We approach our craft with laser focus and believe in the power of handcrafting versus mass production. We uphold the principles of old-world manufacturing - a difficult yet worthwhile undertaking that produces superior quality heirlooms.
Our Master Craftsmen have spent their lives perfecting their art, and they do everything free form by hand. The designs are never traced or pre-set on a mold, which would diminish the fine details we're known for and result in hundreds of identical rings. Every single one of our exquisite masterpieces is meticulously created by hand. One ring can take 20 hours to perfect on paper and 6 hours to engrave just right.
At Kirk Kara, we use the most sophisticated tools with the narrowest points to engrave every detail flawlessly. Our signature engravings are delicate scroll and wheat patterns, but we also have rings with custom-designed engravings unique to those pieces alone. Our Craftsmen are also experts at creating the highly refined beaded edges known as milgrain. They use a special engraver's tool to craft each microscopic bead with the utmost precision and care. As Kirk Kara said, there are no shortcuts to perfection, and it shows in our extraordinary handcrafted details.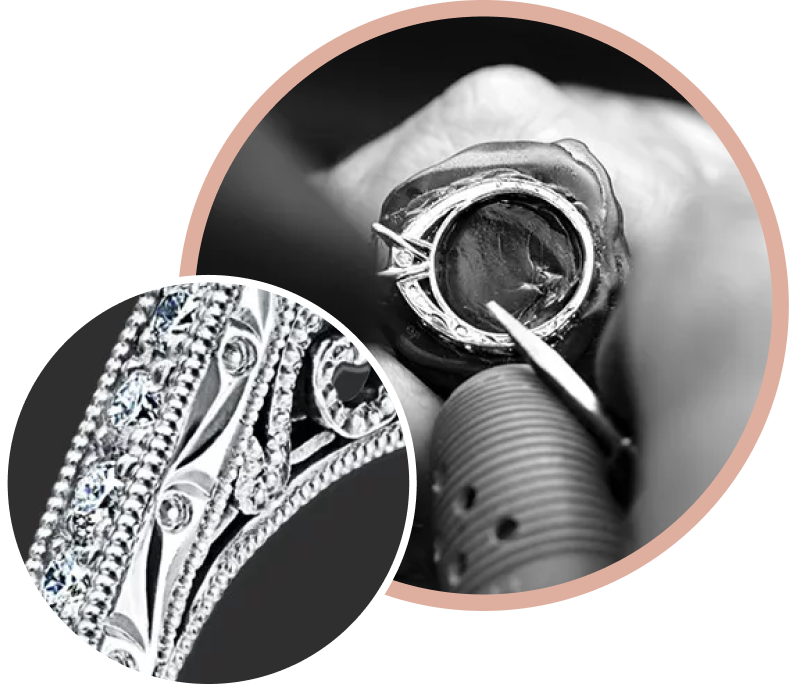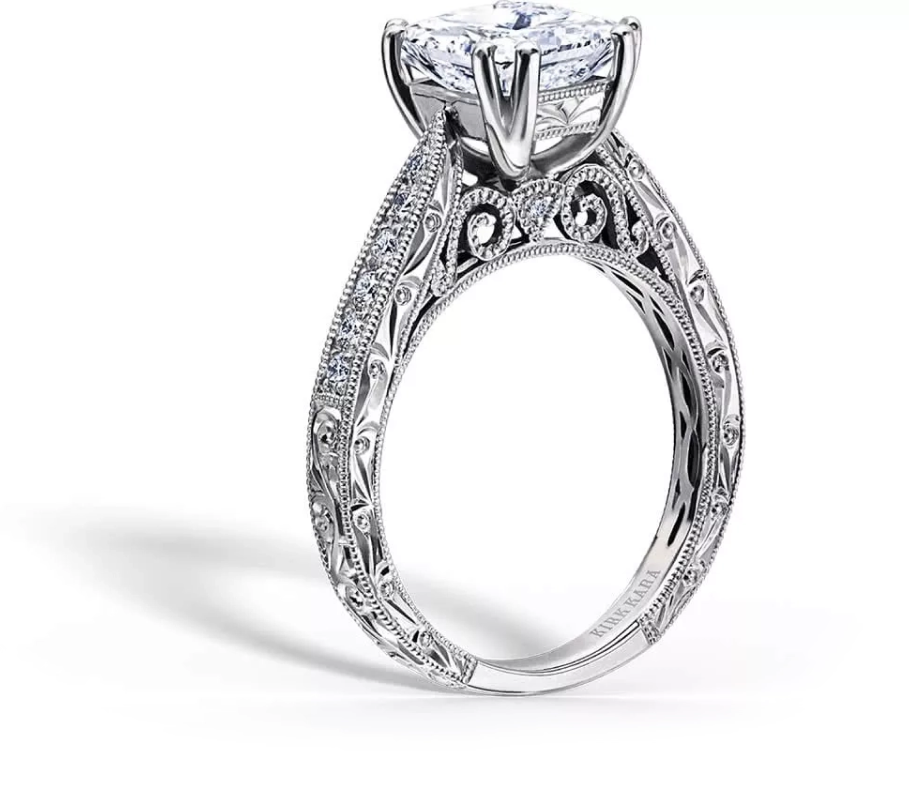 Signature Filigree
We live in a 360-degree world, yet so many designs are created with only the top view in mind. The best design is multidimensional, and we believe every angle should make your heart skip a beat. Our rings feature signature Kirk Kara elements like hand-carved filigree and peek-a-boo diamonds along each side, so you'll be mesmerized no matter where your gaze may fall.
Architectural Elements
Like the best architecture, we believe fine jewelry should be visually stunning from every angle. We delicately hand sculpt original wax molds to be as detailed as the most iconic structures around the world -- and equally glorious. And we do this without compromising ever comfort for style. You get the best of all worlds with us.
Ring Gallery Backing
Sometimes invisible details make as much of an impact as those you can see. Just as couture dresses are lined in magnificent materials, our rings feature hand soldered backings custom designed for each piece. It's the perfect finishing touch that brings maximum comfort to the wearer of a Kirk Kara ring.
Hand Crafted Brilliance
Art is created by artists. Not machines.
Crafted by Hand
This is what makes all the difference in the world. Handcrafting elevates a ring from just beautiful to simply extraordinary. A mass-produced ring will never replicate the feeling of slipping a handcrafted ring onto your finger. The difference is crystal clear, even to the naked eye.
Secure Stone Settings
Our center and side stones are set securely to showcase optimal brilliance. Each diamond is set by hand under a microscope with four solid prongs for lifetime security -- because we believe every stone should be set for life.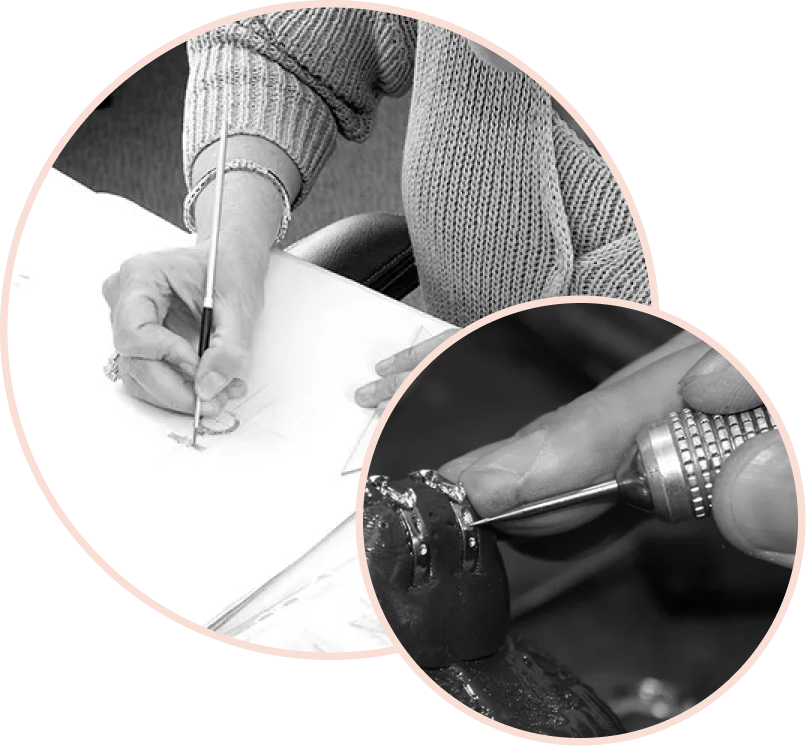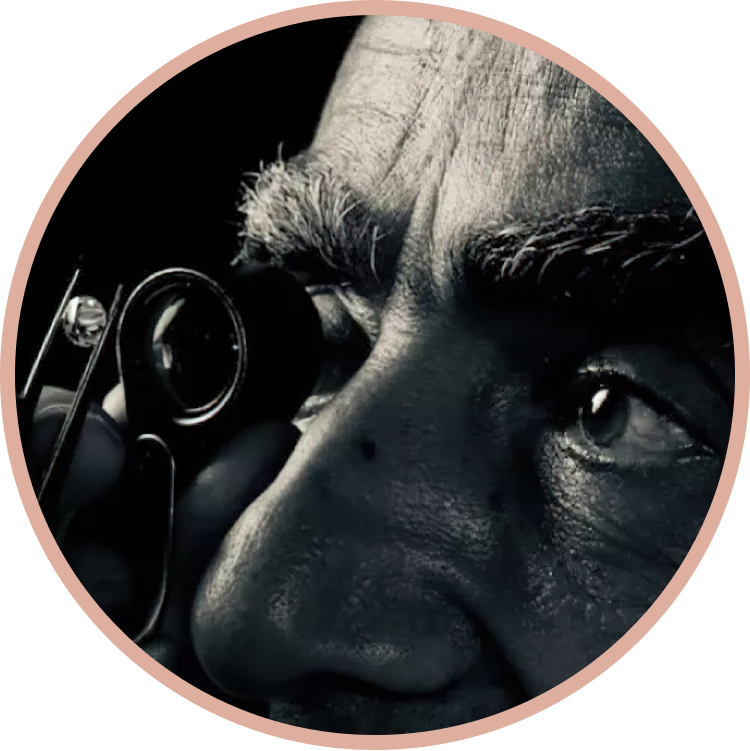 Quality Control
Every Kirk Kara ring goes through a series of rigorous hand inspections and quality control checks to ensure perfection. Just one minor flaw, and we start over from scratch. The final step is a visit to our quality control laboratory. Only when a ring passes all ten of our tests do we engrave it with the Kirk Kara name.
Our Gems
From brilliant diamonds to a kaleidoscope of natural colored gems, each stone is meticulously hand sorted and matched for color, cut, and size. We insist on using high-quality diamonds and stones that are 100% conflict-free and selected for their color (GH or higher) and clarity (VS2-SI or higher), then hand-cut to perfectly fit each design.
Our Materials
We use the highest quality casting process to ensure no porosity in any of our metals. Our gold and platinum alloys use our own metals for the best possible durability, longevity, and material for our fine milgrain, filigree and hand engraved work. This results in the most beautiful rose, yellow and near-hypoallergenic white gold.
Our platinum is alloyed with iridium, so our rings develop a beautiful patina over time, further enhancing their beauty. Settings with rose or yellow gold accents are first cast in the original metal, then assembled by soldering each piece together. They are rhodium plated in the corresponding colors and hand polished at the final stage. We take all these steps to ensure your ring will remain true to its color forever.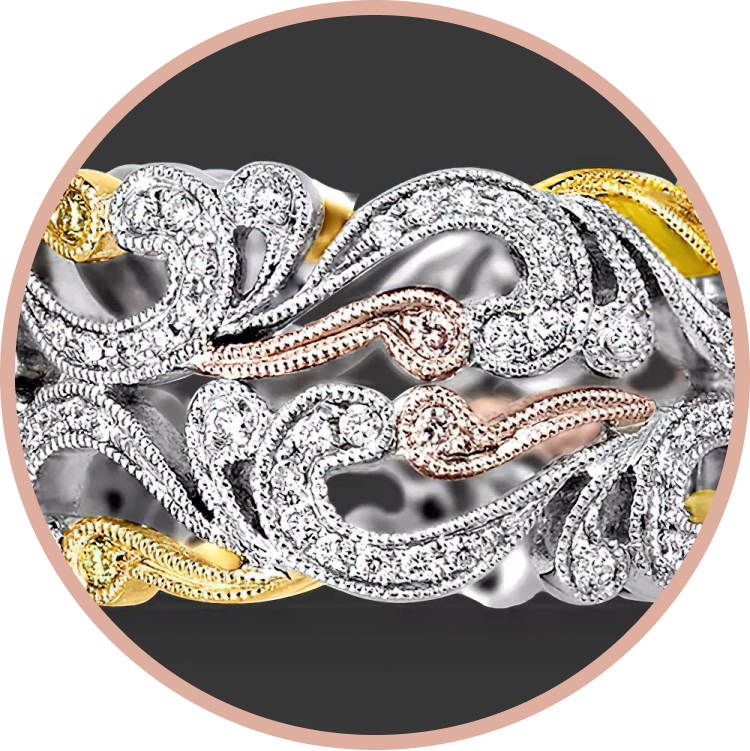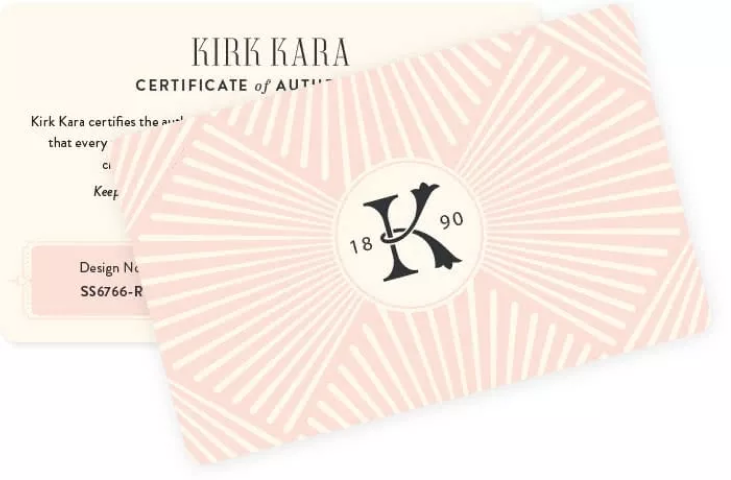 The Kirk Kara Bride
A modern traditionalist who knows what she wants, she shuns cookie cutter design for unique, statement-making jewels. She's an independent thinker who would rather set trends than follow them. A connoisseur of individual style, she chooses rings that are both timeless and distinctive.
Our Promise
Every Kirk Kara ring is an original handcrafted design that meets the highest standards in the industry, with 100% conflict-free diamonds. It's why our collections are the only ones declared to be Forever Captivating, and why we continue to win distinguished awards year after year.
Our signature creations are stunning works of art that echo the past, with a distinctiveness all their own. We approach our craft with the utmost integrity and commitment to excellence. Our rings could not bear our family name or honor its legacy otherwise.
OUR PROMISE TO yOU
Every ring bearing the Kirk Kara name is an original hand crafted design that exceeds the highest standards in our industry.