CUSTOM RING DESIGN
Your Ideas. Our Craftsmanship.
The Ring of Your Dreams.
Your engagement ring is both an extension of you and a reflection of your style. It's all about the details – and sometimes, those details are your own! Whether you want to combine collections, incorporate unusual stones, or add a personal touch to our handcrafted heirlooms, we can take your inspiration and elevate it into a true masterpiece. After all, it's the most personal piece of jewelry you'll own.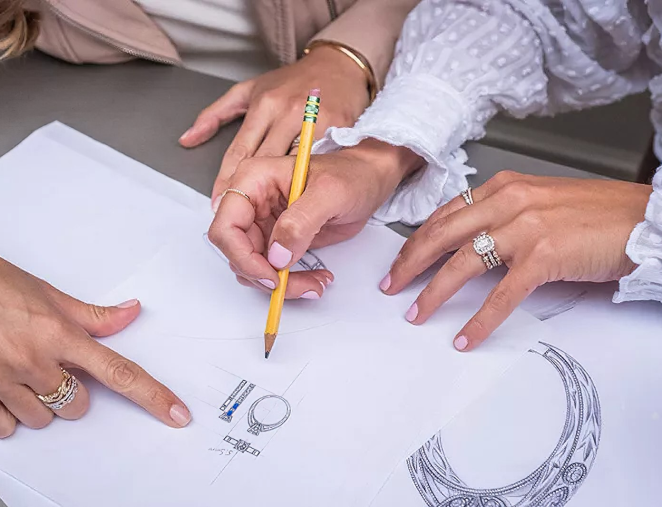 Your Custom Experience
Your Vision in the Hands of Our Designer Family
There's custom, and there's Kirk Kara custom. We handcraft the ring of your dreams with our distinctive designer touch. With us, you get a one-of-a-kind piece created by an award-winning family of designers. Whatever you can imagine, we can customize to your vision and specifications, and our Master Craftsmen can create with exquisite precision and care – all without compromising the quality or integrity of our original designs. We will work with you through every step of the process to create your perfect custom ring.

Get in Touch
Let's bring your vision to life! For custom requests you will be working directly with a Kirk Kara stylist or one of our trusted retail partners. The first step is to get in touch with us or an authorized Kirk Kara retailer. Be sure to discuss your vision in depth – from specific design details to must-have metals and stones. Our retail partners are as well-versed in our brand as we are and can help guide you toward the perfect custom creation.

Initial Concept & Sketches
We will translate your vision into a beautiful, unique design that's part Kirk Kara and all you. Your ideas will become the foundation for a completely bespoke, professionally designed ring. Our expert design team works with you or your chosen authorized retailer to personalize each custom piece and craft it with signature Kirk Kara elements.

Approval & CAD
Our family of designers will refine every detail until the design takes your breath away. Upon final approval, we will provide pricing information and a timeline for delivery of your custom engagement ring.

Fabrication, Setting & Delivery
Once the custom design is finalized on our end and approved by you, we begin creating your dream ring. Like all our pieces, your Kirk Kara original will be crafted by hand and go through 10 meticulous quality control checks to make sure it is perfect in every way. We hand cast, polish and set every stone. Please allow up to 8 weeks for fabrication and setting once design details are approved, and an additional week for delivery of the final product.
View Our Custom Design Gallery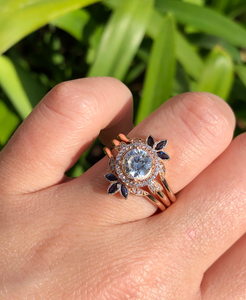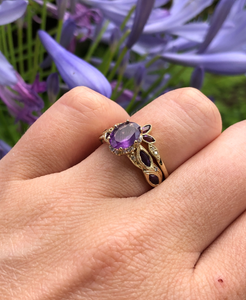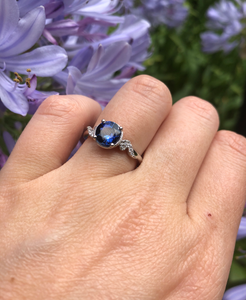 Request a Consultation
Have questions about creating the perfect-for-you piece? Or perhaps you're ready to initiate a custom design of your own. Our customer care team is always here for you.
OUR PROMISE TO yOU
Every ring bearing the Kirk Kara name is an original hand crafted design that exceeds the highest standards in our industry.