Iconic Creations
The Evolution of a Brand
Since 1890 our jewelry had defied both convention and time, reflecting singular style and a multi-generational love for our craft. These historic pieces have sparkling backstories and personalities to match.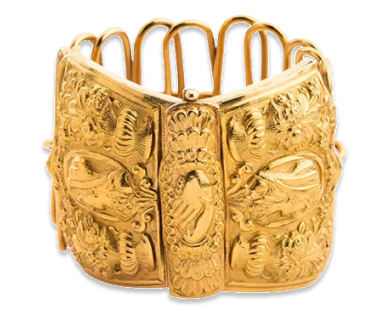 Partnership & Love, 18K Yellow Gold Bracelet
1906, Karaguezian Jewelers
A substantial gold piece presented by Kirk's grandfather, Bali, to his wife Maritza on Armenian Christmas, traditionally celebrated on January 6th. Inspired by old world Armenian carvings, the bracelet was inscribed with Armenian letters and made with a special hammering technique. It features hand motifs that signify partnership and love, a theme prevalent in antique jewelry since the Roman era. From historic Armenia, modern day Turkey (Kayseri), in central Anatolia.
Wedding Rings of Artin and Angel
1934, Karaguezian Jewelers
A Platinum hand-engraved diamond eternity ring made by Kirk's father, Artin for his fiancé Angel, which paved the way for many of Kirk Kara's future designs. Her name was engraved in his yellow gold band, and his name engraved in hers.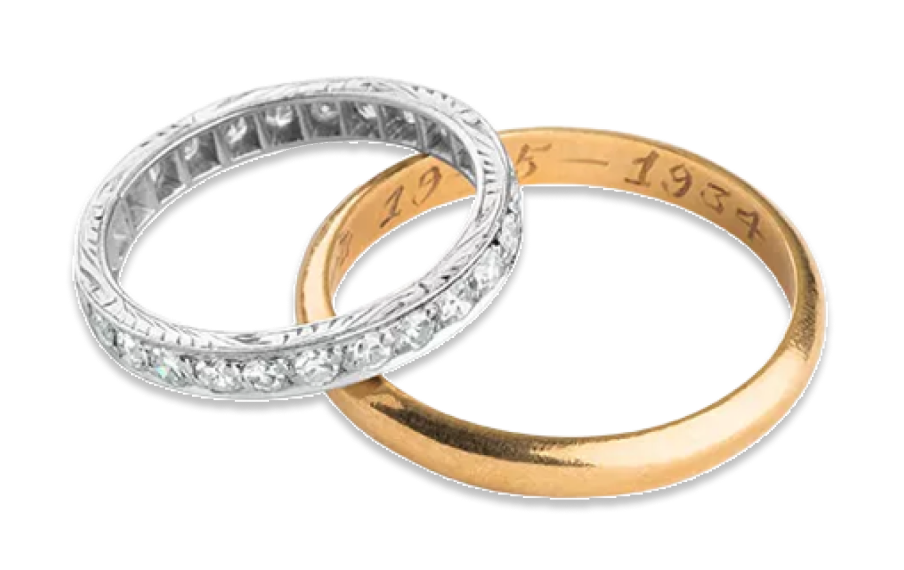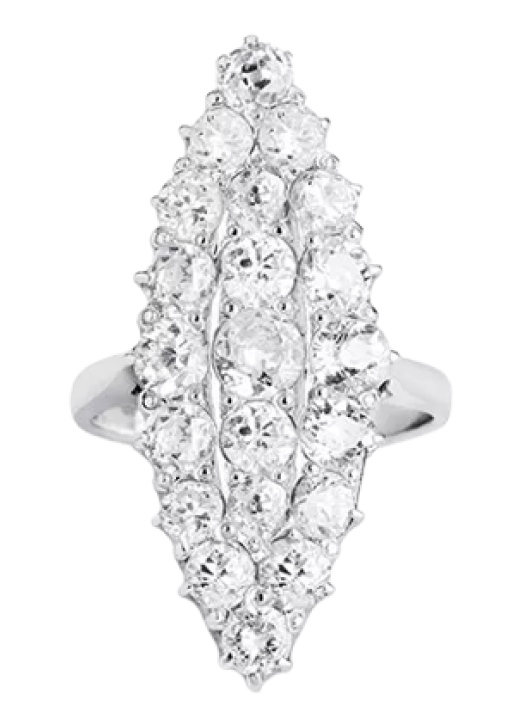 Navette Ring
1940s, Karaguezian Jewelers
A fashion-forward gift from Artin to his wife Angel featuring 3 total carats of European-cut diamonds set in platinum. This piece was designed in the traditional navette style, which translates to "little boat" in French and refers to the elongated, marquise-like shape that was very popular at the time.
Engraved Floral Ring
1963, Karaguezian Jewelers
The company's first iteration of nature-inspired jewelry was this flower engraved 18K gold ring with which Artin and Angel renewed their vows. As a symbol of unity and togetherness, Artin's name was again engraved onto the band. The design can be viewed as a predecessor to our beloved floral Dahlia collection.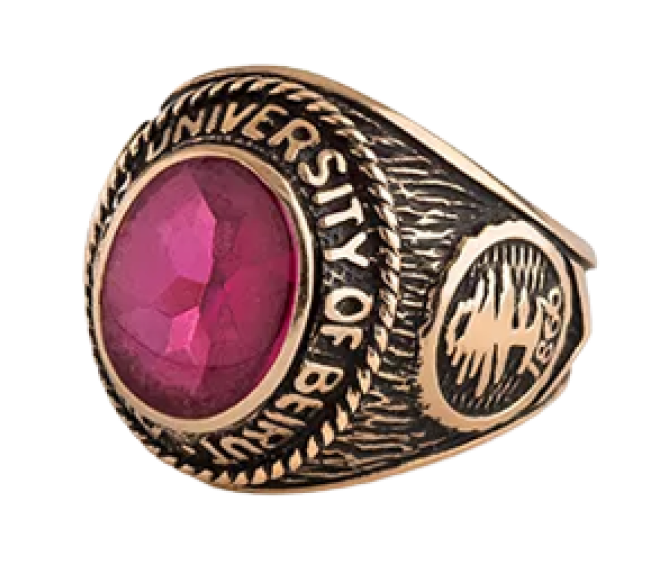 University Ring & Pendant Set
1966, Karaguezian Jewelers
Artin's thriving retail business was in downtown Beirut, a hub of art and fashion known as the Paris of the Middle East. A prominent name in the jewelry industry, he was commissioned to design pendants and class rings for the 100th anniversary of the American University of Beirut. The pieces featured the historic Cedar of Lebanon symbol.
Art Deco Revival Pearl Bracelet
1976-77, Karaguezian Jewelers
In the 1970s, Kirk heeded the call to destiny and joined his father's company to master the art of fine jewelry craftsmanship. He designed this beautiful pearl bracelet for his fiancée Lucy after meeting her in 1975. Inspired by the flourishing Art Deco design period, the piece features three rows of glistening pearls and a diamond-encrusted clasp in 18K yellow gold.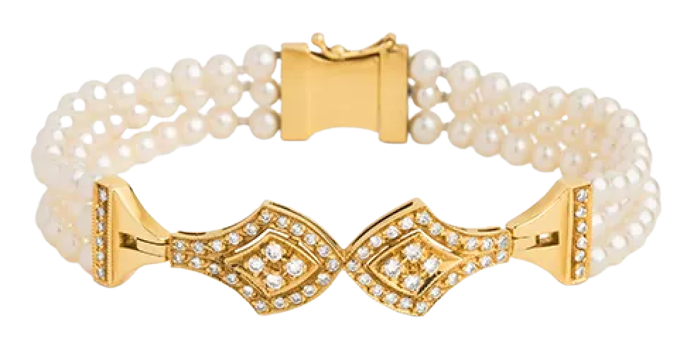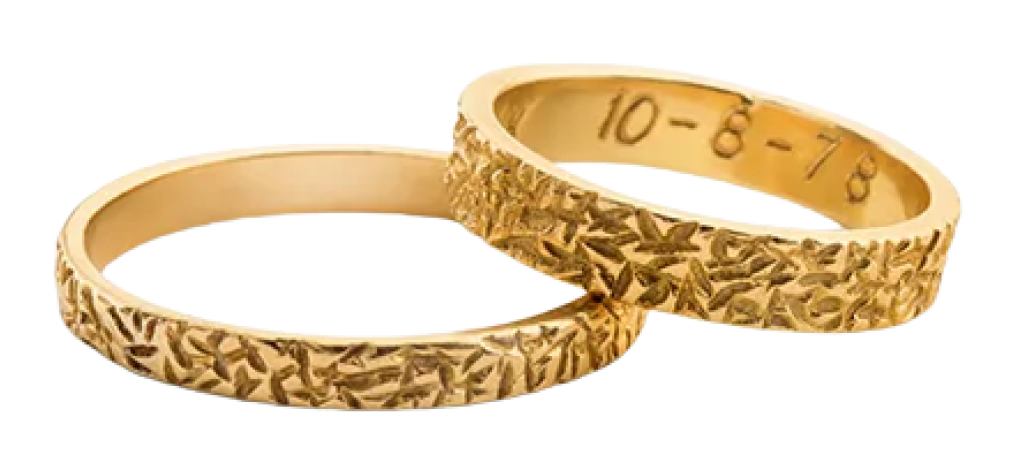 Lucy and Kirk's Promise Rings
1977, Karaguezian Jewelers
Kirk and Lucy began their journey toward husband and wife with these engraved 18K gold promise rings. Uniquely cast with a method Kirk created in the 1970s, these were the first rings they exchanged before their wedding in 1978. In Armenian culture, it's customary to propose with the wedding band first, then bestow the engagement ring on the couple's wedding day. Wearing a band on the right hand signifies engagement; left hand signifies marriage.
Sapphire Anniversary Set
1980s, Karaguezian Jewelers
This Art Deco style sapphire necklace was a first wedding anniversary gift to Lucy from Kirk as an expression of his everlasting love. The incorporation of sapphires remains a constant in Kirk Kara designs today and can be traced back to this truly standout design.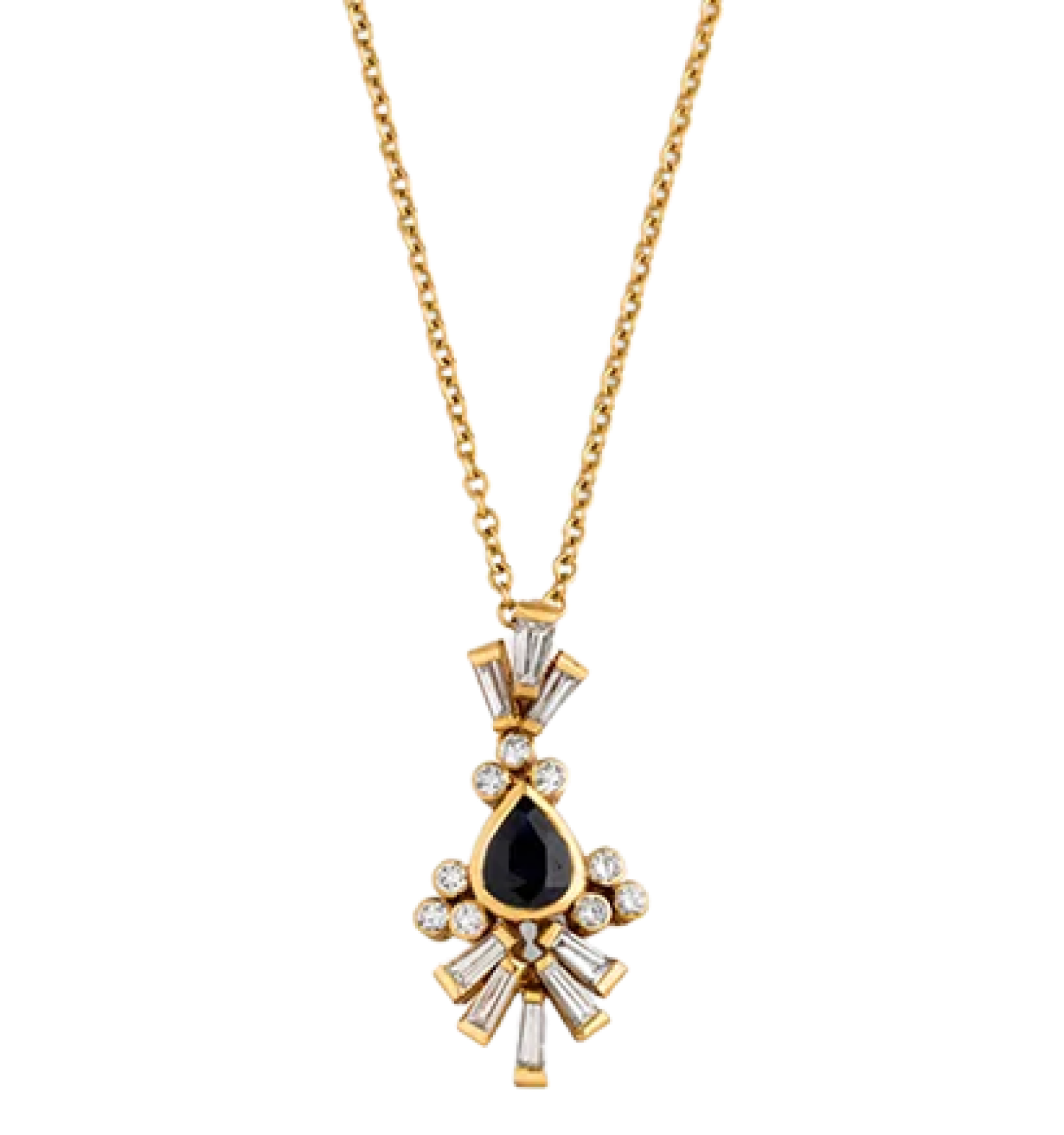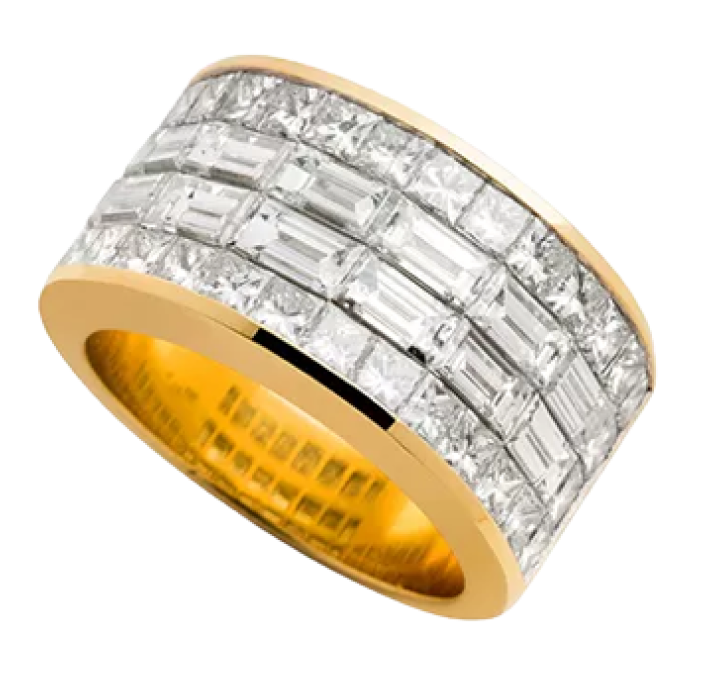 Invisible Set Diamond Band
1990s, Something Special Fine Jewelry
Something Special Fine Jewelry was founded in 1984, when Kirk and Lucy immigrated to the United States with their daughters Angela and Grace to escape civil war in Lebanon and pursue the American Dream. Around this time, invisible set diamonds came into the spotlight, and Kirk was renowned as an originator of that style in the United States. His "original invisible setting" introduced diamonds set without metal between the stones. This "S" ring was an icon of the Something Special name and featured prominently in the company's catalogs in the 90s era.
Charlotte Collection
2000s, Kirk Kara
The modern-vintage aesthetic is a longtime signature of Karaguezian family designs. The iconic Charlotte collection came full circle by taking cues from Art Deco design, mixing in blue sapphires like Kirk did in twenty years prior, and including engraved elements like Angel's original platinum eternity band circa 1934. Angela and Grace joined the family business in the early 2000s and renamed it Kirk Kara to pay homage to their father, and Charlotte was an anchor collection, the first to be branded under the new company name.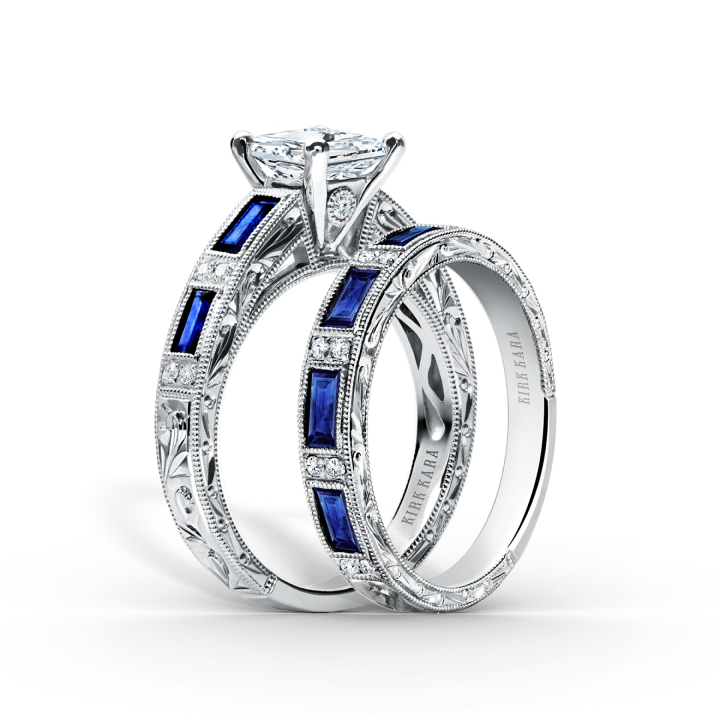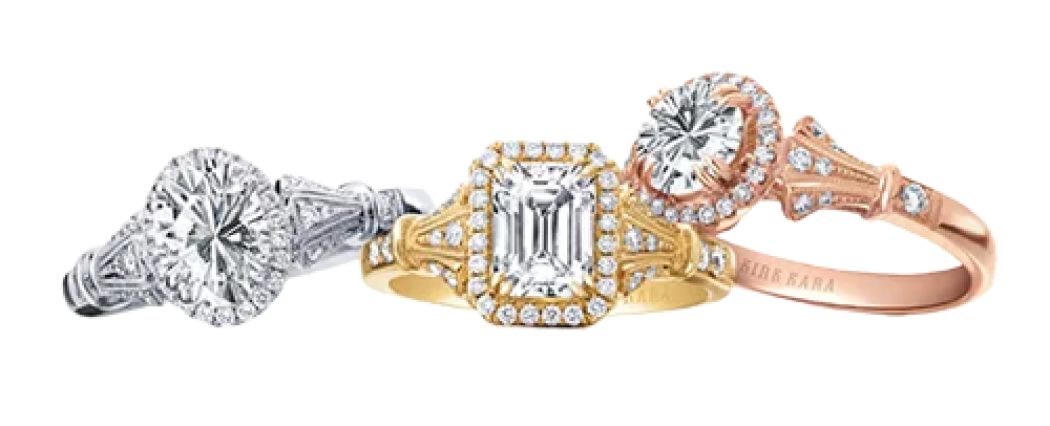 Lori Collection
2010s, Kirk Kara
A love letter to Kirk Kara's Armenian roots, this richly detailed collection debuted in the company's 125th year. Drawing inspiration from old world Armenian carvings, patterns and art, with a nod to refined Deco style, the rings feature three-leaf side designs that signify faith, hope, and love. Several pieces from this collection have won the esteemed Jewelers' Choice Award for Best Bridal Design.
Streamlined Chic
2018, Kirk Kara
Next generation heirlooms from the next generation of women at Kirk Kara. This selection of slightly unadorned Boho rings was unveiled in 2018, with Kirk's daughters Angela and Grace at the helm of the brand. The lightweight designs are feminine, innovative, and Forever Captivating in a fresh, modern way.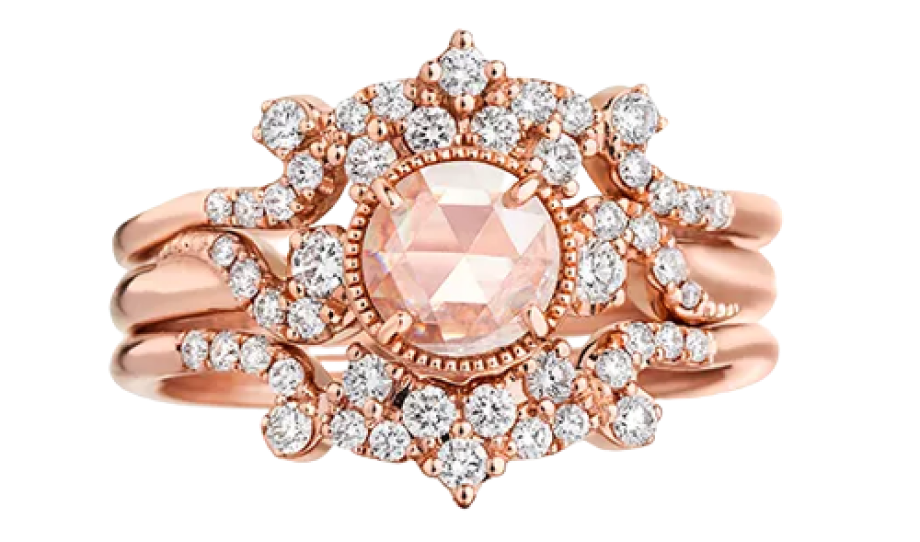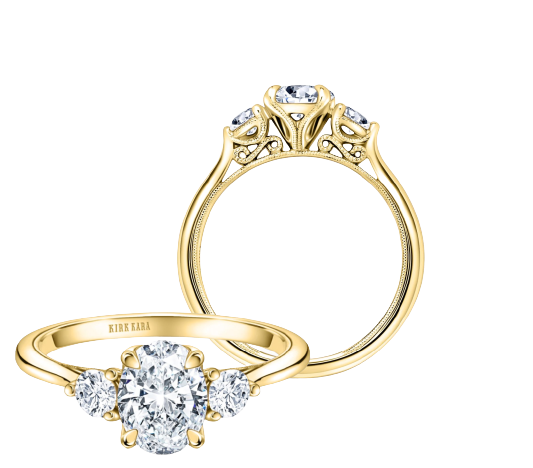 Stella Reimagined
2020-Present, Kirk Kara
Timeless, yet timely. Staying true to its signature modern-meets-vintage styling and understated designs, this classic Kirk Kara collection was expanded to include three stone and hidden halo rings that are equal parts elegant and streamlined.
OUR PROMISE TO yOU
Every ring bearing the Kirk Kara name is an original hand crafted design that exceeds the highest standards in our industry.