Every Kirk Kara ring is an original handcrafted design that meets the highest standards in our industry. We approach our craft with the utmost integrity and commitment to excellence. Our creations could not bear our family name or honor its legacy otherwise.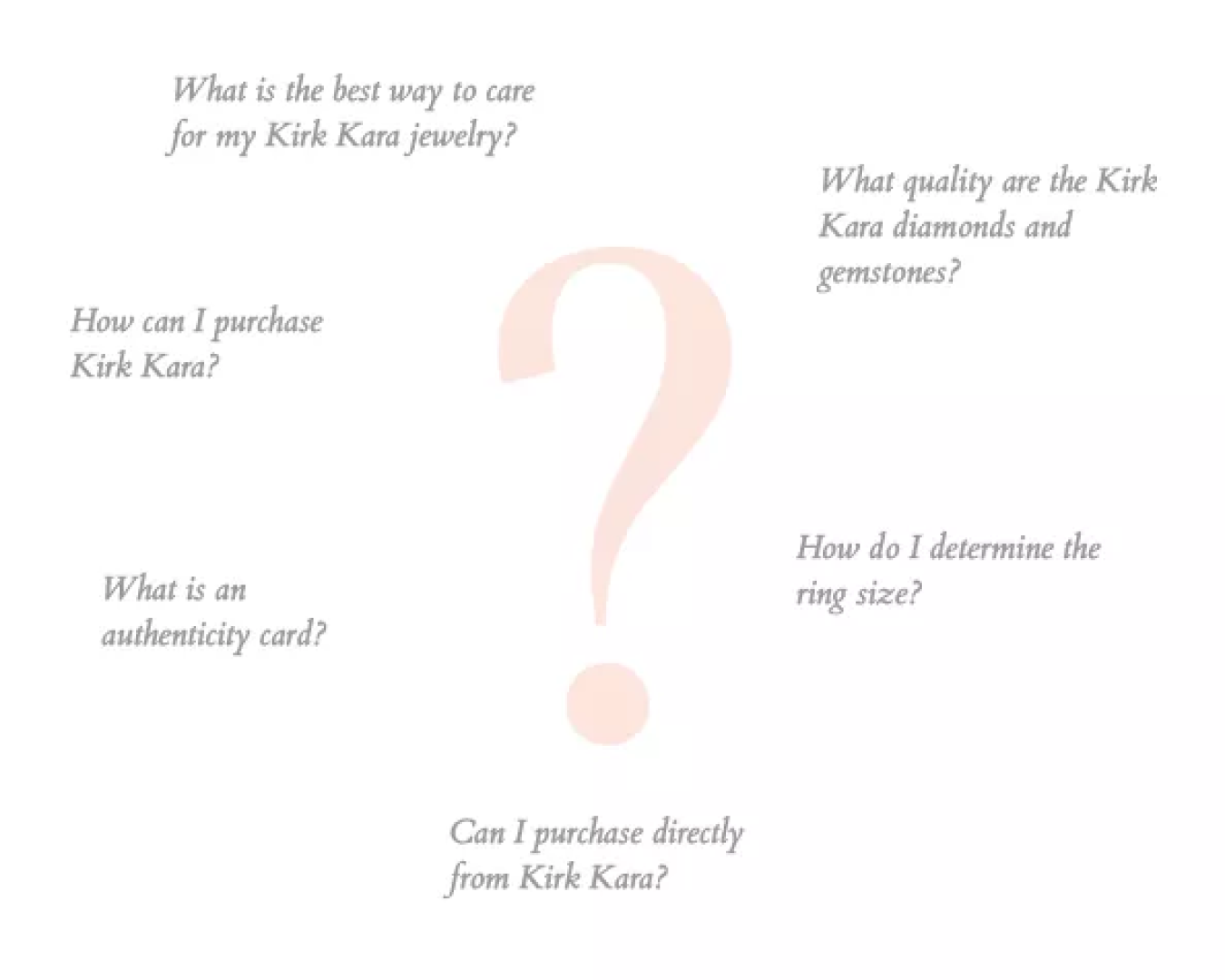 Frequently Asked Questions
Can I customize my Kirk Kara ring?
Yes, our craftsman can make your dreams come true. We will handcraft the design for your requested finger size, metal, combination of gemstones, desired center diamond shape and size. In fact most requests can be accommodated, just ask.
Our authorized retail partners will work with you every step of the process to create your perfect, custom ring. We only ask that you give us time. An original work of art is something that can never be rushed.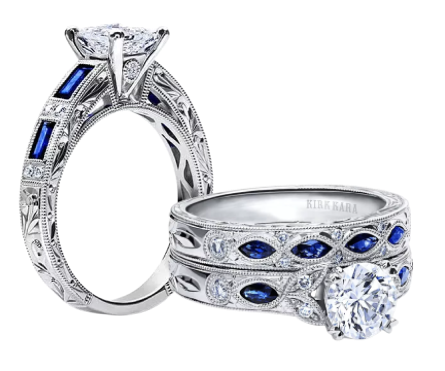 Warranty
Promise of Service

All items have a 1 year manufacturer warranty against workmanship defects. Repairs beyond the 1 year time period need to be sent back for evaluation and pricing. A piece is under warranty if the product is not misused or damaged from neglect or abuse, and the cause for repair is not from general wear and tear. We encourage jewelry repairs to be sent directly to Kirk Kara for the utmost in personalized care. Please contact us for warranty claims or reach out to your authorized retailer for assistance. We kindly ask that you do not mail us any repairs without prior written authorization.
Our Rings and Assistance Are for Life
Personalized Concierge Services
When you buy a Kirk Kara piece, our connection lasts forever. We're here for you long after you make our rings part of your story. Our goal is to ensure your Kirk Kara piece gets the care that it deserves, always. To maintain your jewelry's warranty, please visit your authorized Kirk Kara dealer with your ring and authenticity card and ask them to send the piece directly to us for servicing.
A member of our team is always just a phone call or email away. You can reach us Monday-Friday, 8am to 5pm PST at 800.874.0181 or customercare@kirkkara.com for everything from product questions and repair inquiries to order requests.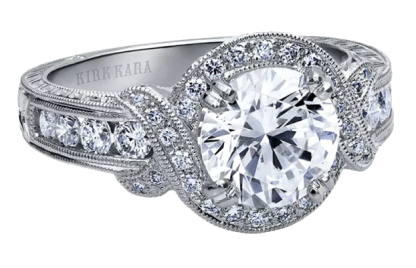 Certificate of Authenticity
Your Kirk Kara Original
Each authentic Kirk Kara ring bears a serial number that serves as its unique identifier. The Certificate of Authenticity comes with every creation and is proof of both ownership and authenticity. It certifies that your piece is a handcrafted Kirk Kara original that's been meticulously inspected by our Master Craftsmen before engraving it with the Kirk Kara name.
CONTACT US
We're here for you every step of the way. Our jewelry specialists are available to answer all your questions by Virtual Appointment, on Live Chat or via phone.
OUR PROMISE TO yOU
Every ring bearing the Kirk Kara name is an original hand crafted design that exceeds the highest standards in our industry.
EXQUISITE CRAFTMANSHIP
AWARD WINNING RINGS
DISTINCTIVE DESIGNS
UNEXPECTED DETAILS